by Sandro Villinger

What is a gaming rig these days all about?
Maximum frames-per-second (FPS)? Yes! Full-HD resolution at 1080p? Hell, yeah! Latest DirectX 11 games at highest quality? Count me in! Just a few years ago, having all three of these features required an expensive gaming PC, easily surpassing $1,500. This meant the budget-conscious had to give up at least one, maybe two of these features. Thankfully, times have changed. New technology — like the 2nd generation Core i7 processors, the new Ivy Bridge platform and NVIDIAs/ATIs latest graphic cards – makes it easy to fulfill the PC gaming "wish list" for less than $700. If, however, you're a "power gamer" who wants to go to the next level and play with resolutions above 1920×1200, it'll cost just under $1,400. We'll include recommendations to do that, as well. In fact, this is the first in a series of post focused on helping you squeeze every last FPS out of your rig, optimizing both your PC and all games to the max.
But without further ado, let's build our gaming rig!

#1 CPU vs. GPU? Fight!
The processor (CPU) and graphics card (GPU) are likely the most expensive components of any gaming PC. In high-end gaming PCs, priced in the high four-digits, you will likely find very expensive Core i7 (Extreme Editions) and at least one high-end card that likely costs twice what the gaming PC we're building in this article does.
This means, we do have to make a slight compromise. But the good news is, even though we're compromising on either the CPU or the GPU, this choice will likely not cause any major performance issues — even with the latest blockbuster games of 2012. This is because most games are GPU-limited, which means the processor should be your 2nd priority.

When to save money on a CPU (and when not to!)
If your favorite games include mostly 3D-shooter, MMORPGs or racing games, you can easily save on the CPU side and go with a mid-range 3rd gen Core i5 2500k. The reason is, most PC games need to be adapted to the consoles (Xbox 360/PS3/Wii), which all feature 5-6 year old CPUs. All the CPU-heavy tasks of a game (artificial intelligence (AI), background tasks, loading/uncompressing textures…) can be done by today's low- to mid-range CPUs. However, once you're jumping into the realm of strategy games with huge maps and a massive AI architecture, the CPU plays a more important role for a smoother gameplay.
#2 – Fan and Heatsink
If you're not in the habit of overclocking your CPU to its absolute limits, the stock heatsink and fan (HSF) will do just fine. If, however, you're planning on squeezing that extra 500 MHz out of your CPU, you'd better arm yourself. The last gaming PCs I built had either the Zalman CNPS8900 (very quiet) or the more powerful – and strictly targeted at high-end overclockers – Thermaltec HR-02.

#3 – Motherboard
When shopping for a new motherboard, there's a lot to look out for:
• Connections: Make sure it includes enough USB 2.0/3.0, SATA, PCI, PCI Express and other slots you need.
• BIOS vs. UEFI: If possible, look out for a mainboard that sports the new UEFI software – it's much more comfortable and versatile than the classic BIOS.
• Chipset: No matter if you're choosing a newer Ivy Bridge processor (we mentioned above) or going with an older 2nd generation Intel Core i-CPU, all of Intel's latest motherboard chipsets are capable of handling both generations. We've established that gamers should probably look at Ivy Bridge (or the 2nd generation Sandy Bridge) Intel CPU. The only chipset you need to look at now are the new Z77 and H77 chipsets – all designed for different audiences. Motherboards with the Z77 chipset are built for enthusiasts and offer built-in overclocking. The cheapest Z77 motherboard is available from $114$(Gigabyte Intel Z77 LGA 1155). The H77 chipset usually doesn't allow full CPU overclocking and has no support for SLI/Crossfire dual graphic card support. If you're not planning on doing either of that, you can easily go with an H77 for around $80-$100.


Gründete WindowsTweaks als Teenie in den 90er Jahren. Seine hilfreichen PC-Tricks machten daraus Deutschlands meistbesuchte Windows-Seite (damals sah Sandro so aus). Dann schrieb er länger woanders, etwa für PC-Praxis, Computerbild und PCWorld in den USA. Auch Microsoft warb ihn uns ab. Jetzt ist Sandro zurück, teilt hier endlich wieder seine Tweaks. Für einen stressfreien digitalen Alltag. Sie erreichen Sandro via E-Mail.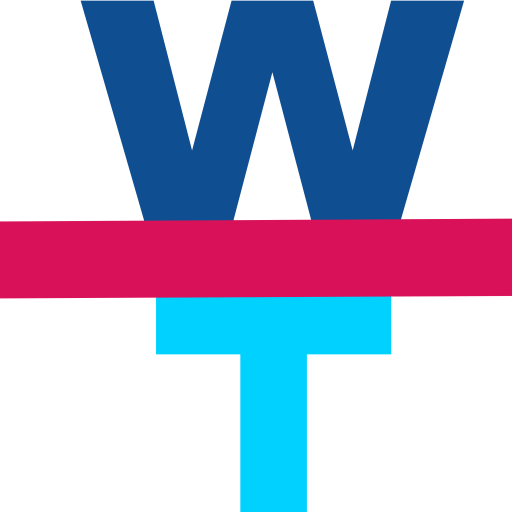 Hallo & willkommen 👋
Auf Windows Tweaks finden Sie zeitsparende
Anleitungen rund um PC, Software & Microsoft. Für einen stressfreien digitalen Alltag. Bereits
seit 1998 "tweaken" wir Windows
und hören einfach nicht mehr auf!