by Tibor Schiemann
Overclock Your CPU and GPU
Overclocking has always been a way to squeeze more performance out of your machine. However, the paradigm has shifted slightly, and CPU overclocking tends to not have a massive impact, whereas GPU overclocking has become slightly more important. Bear in mind that overclocking increases the stress on and temperature of all of your hardware, not just the CPU or GPU, so it should be done with extreme care. I feel comfortable mentioning overclocking, as all motherboards have mechanisms in place that shut down your PC in order to prevent any damage. In all of my endeavors, pushing the system too hard just causes a reboot, but make sure you're not running any important applications.

Overclocking CPU
First of all, make sure you have a good cooling system in place and that your CPU can be overclocked.
On an overclockable CPU (which are geared more for enthusiasts than regular PC users), you can simply use the BIOS and set the "multipliers". Hit F2 or DEL to go to the BIOS. Once you're there, look out for an option called "Frequency/Voltage control", "CPU Bus Frequency", "SB" or "CPU Clock Ration". There are also a set off overclocking tools out there, both offered by 3rd parties and also by motherboard manufacturers. But before you set out to overclock, you need to do some research on how far you can push your CPU and the right set of tools you need. This is, obviously, a chapter for its own so I recommend you take some serious time and get a basic overview in the CPU Overclocking 101 YouTube guides and then dive deeper in TechRadars overclocking guide.


On my Alienware X51, I had to abandon overclocking, as it features the Intel Core i7 2600 ("no K") version, which has a fixed multiplier. I also had no BIOS options available to perform the overclock, and no utility worked. If you need to overclock, make sure to get a "K" or "Extreme Edition" for Intel CPUs. Also note that AMD chips tend to be much more overclocking-friendly.

Overclocking GPU
The GPU is a little easier to overclock, as there are various tools out there like AMD Overdrive and NVIDIA System Tools to help you do the job, but it's the same deal as with your CPU—it requires you to do some research on your specific GPU and figure out its limits. Republic of Gamers has a fantastic article on this, and while they're using the Asus Tweak tool, it lets you universally set the GPU and memory clock even on non-Asus hardware.

I pushed the GeForce GTX 555 in my X51 test rig from a CPU frequency of 736 MHz to 950 MHz and the memory clock from 3828 to 4400 with no issues whatsoever. The temperature increased slightly from 44° to 48° and from 65° to 72° when under stress, but that's well within its limits.


Tweaking the NVIDIA Control Panel
All NVIDIA drivers come with their own control panels that let you tweak the most essential 3D settings. While you can set many of the following options in-game, some are not available or directly controlled by the driver. This is why it's always a good idea to go through the list of all options and tweak them to best balance performance and visual quality.

Tweaking the AMD/ATI Control Center
The AMD/ATI Control Center is another fantastic way to squeeze out more performance and increase the visual quality of your games. To fire it up, right-click on your desktop, select "Catalyst Control Center" and head over to the "3D Application Settings" on the left.
Fire Up Your Antivirus Gaming Mode
Some antivirus programs slow down gaming performance due to their background activity. Choose a security program that offers a game mode to boost performance while you're playing. For example, AVG offers a game mode that keeps you safe while not interrupting you while you're playing games:
Keep Your PC Clean
A PC can't run fast if its hard disk is cluttered. Make sure to routinely clean your system and get rid of thousands of files and GBs worth of data junk. I'm not implying that freeing up 20 GB of free space will increase your FPS. What could happen, however, is that your games will be more responsive and run more quickly if your hard disk or SSD has enough free space for temporary cache data.

The Results? Before and After!
Of course, we could give you plenty more optimization tips. The question is: what's the actual benefit? The following series of benchmarks should demonstrate the impact of all of the tips combined on gaming PC performance. Like usual, these were performed three times in a row, and what follows is an average of the results.
Crysis 1 – 1920×1080, Very High Detail, 4x Anti-Aliasing
The original Crysis is still very much a graphically impressive game, with some saying that its better than its successor. I maxed out Crysis 1 and ran it on my Alienware X51—and got a slightly choppy 20 FPS in the included GPU benchmark time demo. However, after we optimized the PC, Crysis 1 ran a bit smoother at an average of 24 FPS.
Unigine Heaven DX11 Benchmark
"Heaven" is a benchmark that puts GPU under extreme stress by cranking out gorgeous visuals in DirectX 11 and OpenGL 4.0. It supports graphical feats such as changing light conditions, ambient occlusion, dynamic global illumination and hardware tessellation. So, how did the Alienware X51 with its Core i7 3.4 GHz and GeForce GTX 555 combo fare before and after our optimization?
Unigine is a tough benchmark, but we still managed to squeeze a few more FPS out of the system.

Grand Theft Auto IV – The CPU Pusher
Although the game came out more than three years ago, Grand Theft Auto IV still pushes modern PCs to their limit due to an incredible draw distance, a very CPU-heavy artificial intelligence and pretty good graphics. We installed iCEnhancer 2.0, a mode that makes the game look even better, on our X51 test rig.
Incredible! During the time demo, I only got a stuttering 16 FPS, but thanks to the optimization, I achieved 27 FPS.

Dirt 3
Ready, set, go! Dirt 3 is among the top racing games today due to it's fantastic graphics and fluent gameplay. Even before our optimization, our Alienware X51 rig produced a pretty smooth 41.8 FPS even when we went to a staggering 16x Anti-Aliasing and the "Ultra High Settings" with all details enabled.


After the optimization, it gave us a solid 51 FPS. Not too bad for just a few clicks, I'd say. The combination of freeing up a lot of memory and the GPU overclock had quite an effect.…

Driver: San Francisco
Driver 1 was one of my favorite games back in 1999. Unfortunately, I haven't really played the subsequent titles until Driver: San Francisco, which seemed to bring back that spark. At 59 FPS, I shouldn't complain about performance. Still, let's see what kind of improvements our gaming optimization guide had on the Alienware rig. This impressive increase is especially thanks to the fact we turned off VSync (see tips 7+8). However, even when we turned off VSync and didn't perform all the tips, Driver managed "only" to run at 95 FPS. Hence, all the other optimization techniques helped quite a bit.

Max Payne 3
What Remedy pulled off here is nothing short of impressive. Max Payne 3 uses all of DirectX 11′s advanced features. Some say it's the most beautiful game of 2012. And when you look at these screenshots (that I just took in-game!), it's easy to see why.
With such impressive graphics, Max Payne must have an incredibly impact on performance, right?
This time around, our optimization techniques only had a minor impact on performance. Apparently, Max Payne is not so CPU- and RAM-hungry that our optimizations didn't quite make a difference.
Using FRAPS, I determined the current and average FPS during the first seconds of Max Payne 3. In each of my test runs, it came out exactly the same. It's likely that the slight GPU overclock was the only thing that had an effect here. However, I did notice an increase in load times in between chapters and while loading the game.

Diablo 3
Ready for some diabolical Diablo 3? So are we! The game isn't really a killer game in the graphics department, but it still manages to stutter during scenes with a lot of monsters and effects. Again, I used FRAPS to determine the average FPS in certain scenes. I walked from the first starting point to the door at Tristram and killed the first monster that came out of the woods. In each of my test runs, I got almost the exact same results (both before and after), so I was sure that the results were valid.

In Diablo 3, all of our optimization techniques helped transform a slight stutter to smoother gameplay.
We hoped you liked this two-part blog post. Stay tuned for more gaming posts in the coming weeks! We'll show you how to optimize specific games in terms of performance and graphics-wise.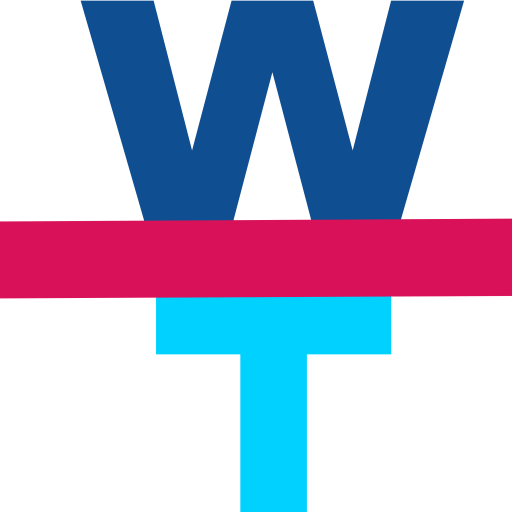 Hallo & willkommen 👋
Auf Windows Tweaks finden Sie zeitsparende
Anleitungen rund um PC, Software & Microsoft. Für einen stressfreien digitalen Alltag. Bereits
seit 1998 "tweaken" wir Windows
und hören einfach nicht mehr auf!